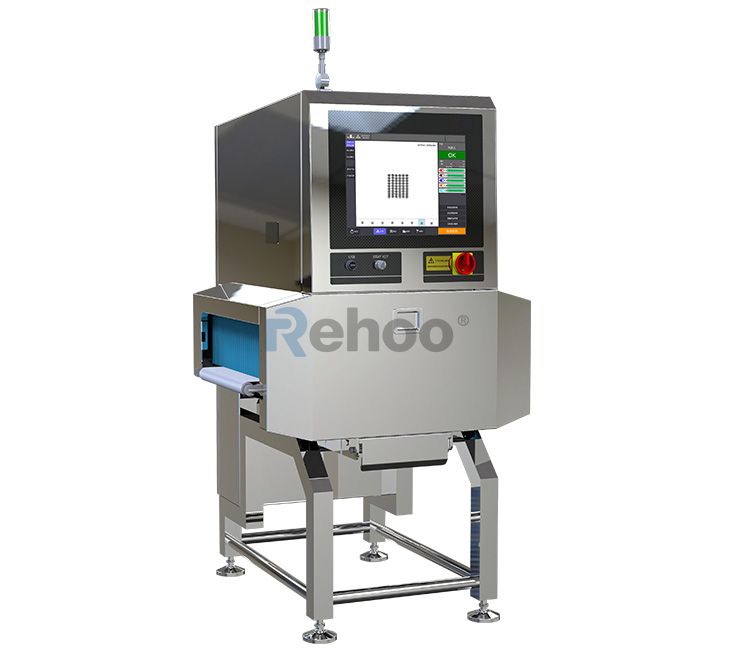 X-Ray Inspection system adapted to detect the contaminants in the food, including the metal.For medium and small packaged food.
1. High sensitivity, detect metal.
2. Working stable
3. 17-inch touch LCD screen
4. CE and ISO 9001 certification
Metal ball:(0.3mm wire:0.2x2mm ceramic glass ball:(1.0mm)  Remarks: the minimum detectable foreign body size has a great relation with the material composition, packing material, thickness size and other parameters in the product. In the actual production environment, please refer to the actual product test results.
Linux (kernel version4.10)
Maximum width 400mm, maximum height 160mm
Ambient temperature 0~45°C,relative humidity 30~85% unexposed
The conveyor is IP66 and the other parts are IP40
Full mirror 304 stainless steel