F8100F Product Banner
Brand new completely modular laser marking system
Support unexpected power off memory function,
automatically restore the Settings after power on
Adopting momery system for unexperted powering off and auto matic
restoring of all the settings after restarting.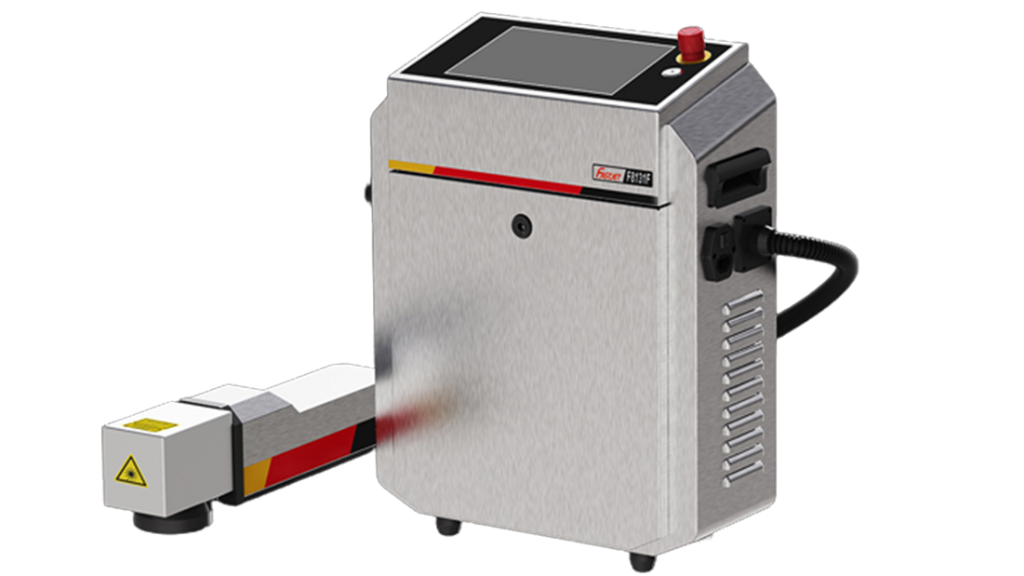 Brand New Structure Design
1. Monolayer mainboard
2. Dual power supply
3. Multiple protection circuits
4. modular optical electric system
User Friendly man-machine interaction system
1. Clean and tidy for easy operation
2. What you see is what you get operation system
3. Air cooling enabling mainterance free and longer lifetime for laser source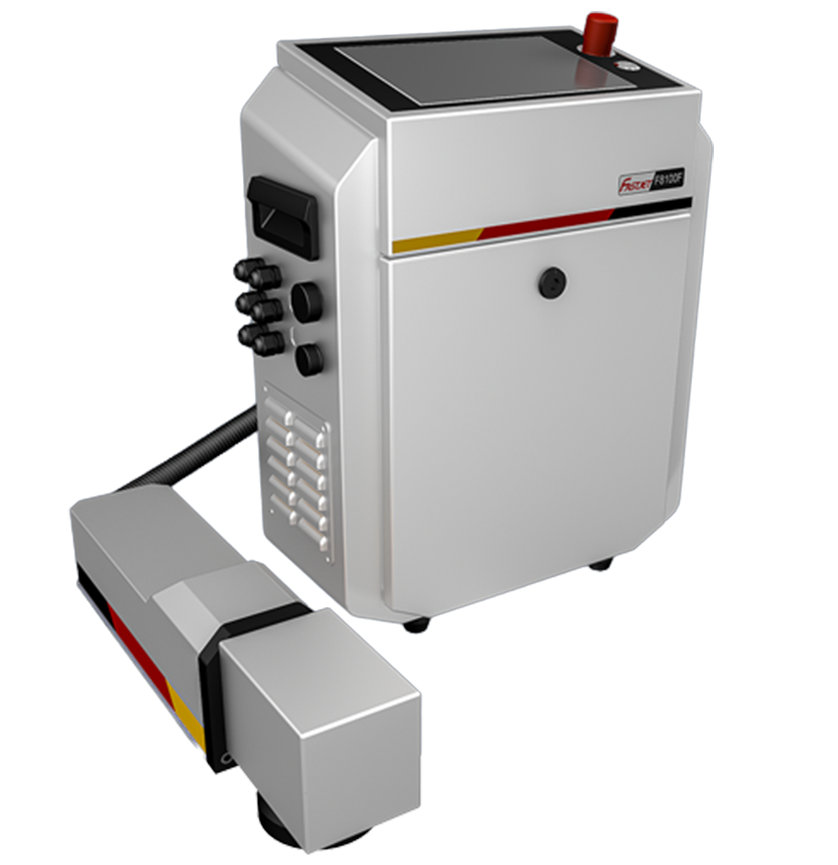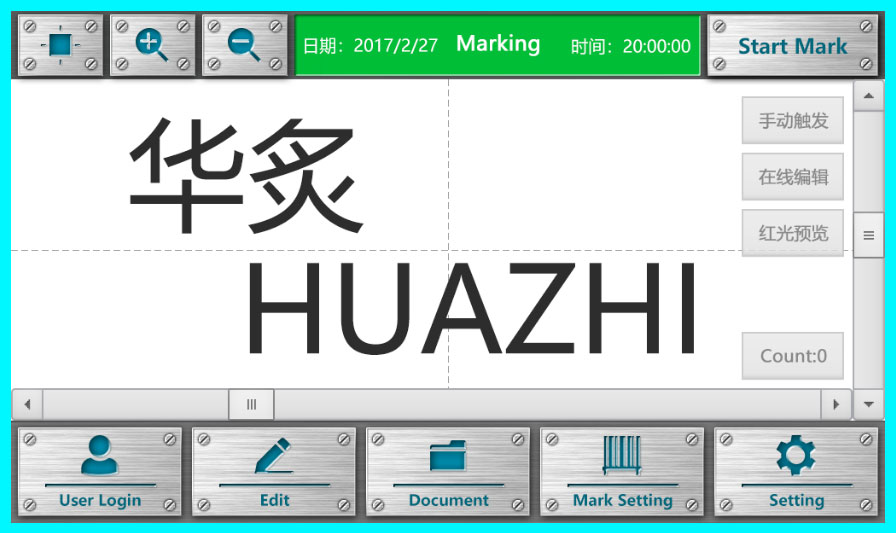 Brand new main-machine interaction
1.Nice vision design
2. Color screen with high resolution
3. Clean and tidy with all functions earily operated
4. Enhanced and simplitied message creeting system
5. Multi-language supponted
6. Multi-format of messages adopted:SHX, TTF font, logo, all codes (2D,barcude,QR,etc) serial number
7.Automatic date and time sheifting
8. Controllable line,reverse and traverse adjustment,and etc.
Newly designed printerhead
1. Compact and light, easy to carry and installed
2. High gacity and lastest technology call laser source adapting to most macterious in most industries.
3. Flexiblely adjusted bracket enabling easy installtion in different production lines.
Up to 2,000 characters/second
Standard industrial fonts (Type1 Windows®TrueType®) and single line font
Machine readable codes (OCR, 2D matrix, etc)
Bar codes: code128A, code128B, code128C, code39, code93,
QR-Code, Data Matrix, Aztec-Code, Han Xin-Code
Graphics, Logos, symbols, etc
Linear, circular, angular, reverse, rotate sequential and batch numbering
Automatic date, layer and time code, real time clock
Dot model will be faster for marking
Ytterbium (Yb) pulsed fiber laser
Steer beam with digital high-speed galvanometer scanners
Optional:F63(50x50), F100(70x70),F210(140x140),
F254(175x175),F330(220x220), F420(300x300)
Personalized touch control screen, humanized operation, easy to learn
Inputs for encoder and product detector triggers
4 inputs/4 outputs for start/stop signals, machine/operator interlocks, alarm outputs; in addition to the safety circuits
Customer-specific solutions available
110-240 VAC (To be noted when ordering),〜50/60 Hz, 1 PH, 0.70 KW
Temperature 5-40° C(41-104° F)
Sealing and safety standards
Marking Unitf(Optical core components): IP54 standard
Standard unit:approx.34kg